Countless Advantages of Ore Powder Briquetting Machine
The ore powder briquetting machine can compress mineral powder into one-time ball products with strong hardness without any help of adhesives. After years' industrial improvement, Fote ore powder briquetting machine features higher briquetting rate, lower power consumption, more compact structure and simpler maintenance than other similar products.
Fote ore powder briquetting machines feature advanced technology, high quality, multiple functions and strong bearing pressure, which make it suitable for production lines of large, medium and small sized enterprises. The equipment can be applied to process all kinds of materials in the fields of gas making, boiler type, cold pressing focus, ignition coal, coal briquette, metallurgy, and refractory matter for civilian use.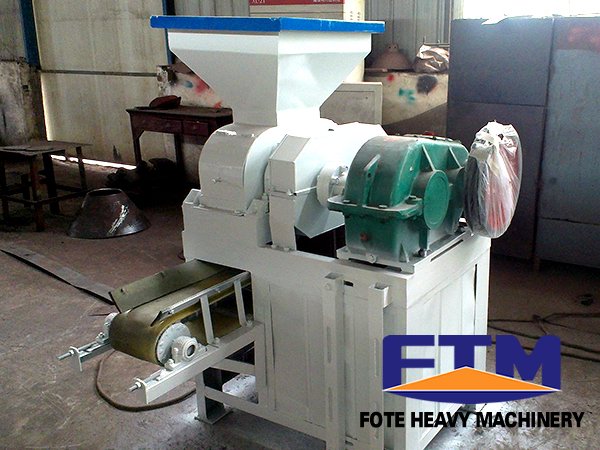 As for the installation of the ore powder briquetting machine, we need to make sure there is a balanced pedestal which has been horizontal revised and its gap has been leveled up. The equipped conveyor's height should also be matched. After installing the machine, check carefully that all parts are connected firmly, whether there are useless things on the machine and that enough lubricant oil has been added between the reducer and the gear case. Once checked, the ore powder briquetting machine can be test-run.
When users run the machine, they should check if there is inversing problem and if there is noise or heat occurring during the operating process of the machine for about 30 minutes in the right direction. Prepare about 300kg dry materials (coal powder without water, fine sand or refractory matter) for dry grinding and polishing about five times and then comes the formal production.
For more details, please visit our website.
If you need the latest price list, please leave us a message here, thank you! We guarantee that your information will not be divulged to third parties and reply to you within 24 hours.
Tell us your needs, there will be more favorable prices!