To Overcome Malfunctions of Strong Hydraulic Briquetting Machine
The strong hydraulic briquetting machine is mainly applied to do cold pressing treatment on coal powder, slurry, coke powder, coking coal, metallurgy powder and refractory matter. All powder materials that need drawing up can be pressed by the strong hydraulic briquetting machine
The strong hydraulic briquetting machine is made up of three parts: feeding device, transmission device and forming device. The strong hydraulic briquetting machine has wide range of applications in the pelletizing and pressing processes of all kinds of mineral materials.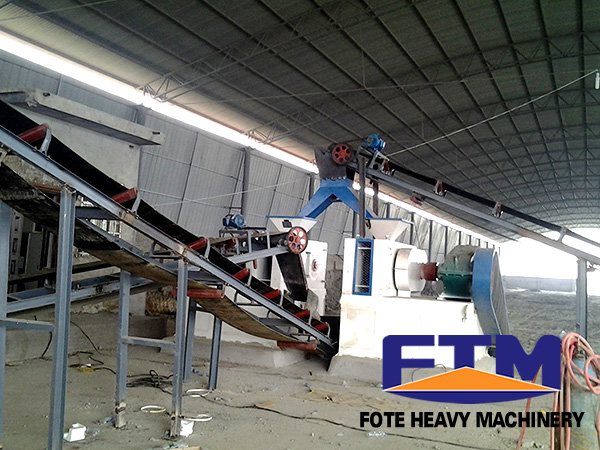 According to Fote Heavy Machinery, a lot of breakdowns or faults of the strong hydraulic briquetting machine are caused by exterior reasons. So how can customers remove and solve all the problems happening to the briquette machine?
The first problem is that the briquetting engine of the strong hydraulic briquetting machine keeps being restarted repeatedly. This malfunction is happening usually because the power supply is too weak to drive the main engine for normal work.
In this case, we need to test the supply voltage while the briquetting engine is turned on. It is very important for us to remember that the on or off condition of the main engine of the briquette machine will lead to very different power consumption results. Moreover, the maximum power supply should not be ignored.
When the equipment rotates irregularly, it's the first job to check its core parts. If there is no false operation, this kind of malfunction may be caused by the interference of the data link of the briquette press machine like the electromagnetic interference on the data transporting path.
For more information, please contact us directly.
If you need the latest price list, please leave us a message here, thank you! We guarantee that your information will not be divulged to third parties and reply to you within 24 hours.
Tell us your needs, there will be more favorable prices!