Sawdust Pellet Machine Relieves the Energy Depletion
With the society development, mineral resource suffers exhausted situation. Economy development of resource-oriented cities gets into trouble, and a series of economic and social problems have appeared. In China, one- third of resource-oriented cities suffered the troubles. How to adjust industrial structure, and how to realize sustainable development have been urgent tasks. Compared to petroleum and fuel gas, wood pellet produced by sawdust pellet machine is a kind of environmental protection and clean energy. Moreover, due to the low price, biomass particle can be the best replacement of diesel oil and fuel gas.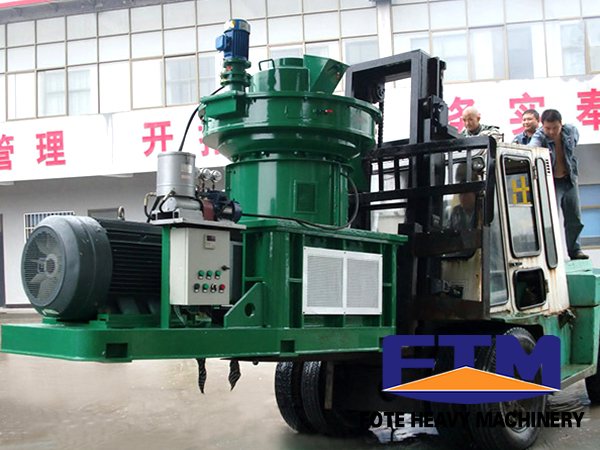 In addition to huge potential market, sawdust pellet machine also has great social meaning: 1. Investing a large amount of money to promote biomass energy can reduce cost and environmental pollution; solving many social troubles, such as crop straw and waste plants in city; improving utilization rate of crop straws, and providing power to industrial production, biomass power generation, restaurants, hotels and so on.
Biomass energy comes from green plants, which can consume a large amount of carbon dioxide. Sawdust pellet machine can reduce carbon dioxide release, and decrease carbon dioxide and nitrogen oxides. At the same time, sawdust pellet machine has made great contribution to improve energy structure and increase efficiency of energy utilization.
Sawdust pellet machine is a pelletizing equipment researched by our company. It is featured with reliable structure and high production efficiency. Fote sawdust pellet machine is widely used in boiler, die-casting machine, industrial furnaces, incinerator, melting furnace and so on. If you are interested in our sawdust pellet machine, please contact us, or leave us a message. We are looking forward to your visiting.
If you need the latest price list, please leave us a message here, thank you! We guarantee that your information will not be divulged to third parties and reply to you within 24 hours.
Tell us your needs, there will be more favorable prices!