Biomass Pellets Made by Ring Die Pellet Machine
Thermal value is an important index to judge the quality of fuels. Heat energy, which is totally emitted by one kilogram solid fuel, is called the heating value of this fuel. No matter for being suppressed or being what, the thermal value of 1kg wood pellets does not change. Therefore, we can see that there is no relationship between thermal value and density of wood pellets.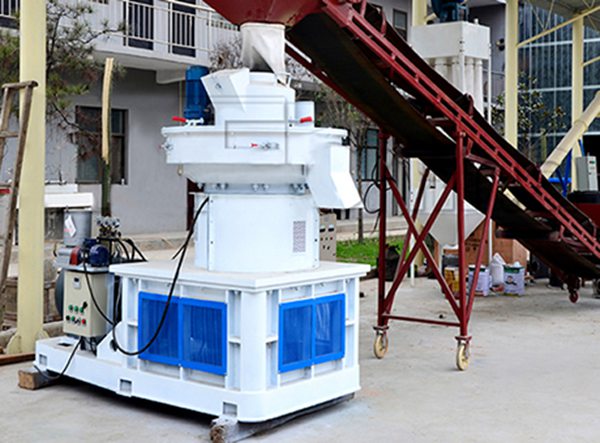 Wood pellet, as a kind of biomass, enjoys the features of high thermal efficiency, easy storage and convenient transportation. Wood pellets are the finished products of ring die pellet mill. To further study the factors for heating value of biomass pellets, we make a lot of experiments and get many experiences.
Smaller the size of biomass pellets, lower the temperature when heat is emitted and faster the speed for them to be burned. But, if the pellet size is too small and smaller than the limit, flame-out will occur due to the too-much heat emission. Ring die pellet machine is able to process the agricultural and forestry wastes into biomass pellets.
At present, the ring die pellet mill is quite popular among the world market. As a famous supplier of ring die pellet mill in Henan, China, FTM China Machinery owns the skilled teams and professional staff. To work with you is our pride. Want to know the price list of ring die pellet mill? Click website to message us or email us directly.
We have 24-hour on-line service staff. To get more detail, pls contact with them via website!
If you need the latest price list, please leave us a message here, thank you! We guarantee that your information will not be divulged to third parties and reply to you within 24 hours.
Tell us your needs, there will be more favorable prices!