Working Procedure of FTM Straw Pellet Machine
Straw pellet mill is the ideal and first choice for supplier of clean fuels. The working process of straw pellet machine consists of parts: material collecting, screening, drying, cyclone separating, molding, cooling, screening and finished products. To ensure the quality of finished products, we equip every part with strict quality monitoring system.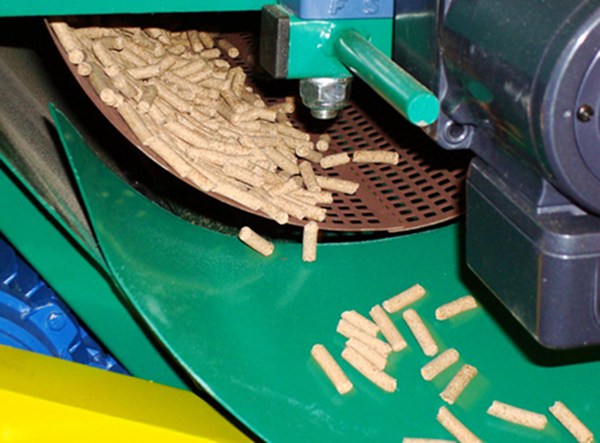 Raw materials major in saw dust. To ensure the normal production, we need to prepare the raw materials which can supply the production for 15 days. The total amount of raw materials for 15 days' production is about 500t-600t. To protect the raw materials from being damaged by wind, rain and thunder, we need to build the material storage.
The material storage should have the water-proof distance between living area for 50m, road for 30m and power transformer for 30m. Besides, to ensure the production safety, we need to equip the material storage with water-proof devices. Through the dragon conveyor, raw materials are delivered to the 3kw screen for screening work.
Foreign matters like large wood or iron nail should be screened out from raw materials. Pellet production has strict demands toward the water content in raw materials. After being screened, pure and qualified raw materials should be delivered into rotary drum for drying by hot wind.
During the delivering process of dried raw materials, a lot of wet gas may exist. To discharge the wet gas, we equip the straw pellet mill with cyclone separator. There are 2 cyclone separators. After being cooled, finished pellets still need to be separated from wet gas by cyclone separator.
See price on website!
If you need the latest price list, please leave us a message here, thank you! We guarantee that your information will not be divulged to third parties and reply to you within 24 hours.
Tell us your needs, there will be more favorable prices!