Remarkable Performance of Straw Pellet Machine
For the raw materials of straw pellet machine, they are varied like straw, rice hull and wood dust, etc. Water content in raw materials can influence the working efficiency of straw pellet machine. It is better to keep the water content from 15% to 25%. For most cases, raw materials do not need to be dried.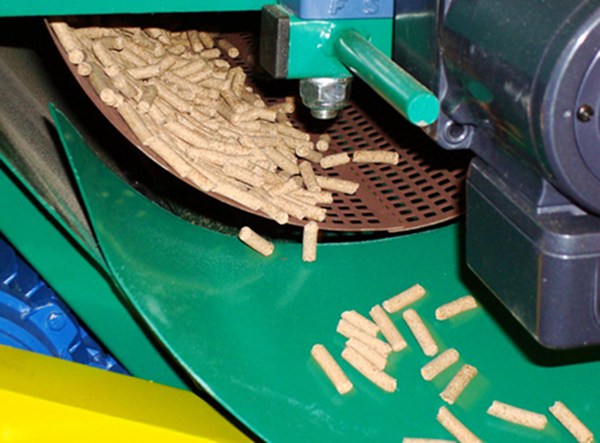 The space for suppressing materials in straw pellet mill is large. And press roller has large diameter. So, the straw pellet machine can deal the raw materials with larger size. It can overcome the limits of ring die extrusion technology and spiral extrusion technology, so its power consumption is not high.
Due to the difference in working principle, linear speed of press roller is lower than that of ring die. So, the wearing speed of press roller is relatively slow. Working distance and pressure between press roller and ring die can be adjusted by the gasket between flat shaft and wheel carrier. Besides, by adjusting it, we can decide the density of biomass pellets.
Along with the increasing awareness for environmental protection, straw pellet mill is more and more hot in world market, since it can suppress the agricultural and forestry wastes like straw and saw dust into biomass pellets. The biomass pellets, featured in the easy storage and convenient transportation, are very good fuels and can replace the fossil fuels like coal, oil and natural gas.
Want to know about straw pellet mill? See them via website!
If you need the latest price list, please leave us a message here, thank you! We guarantee that your information will not be divulged to third parties and reply to you within 24 hours.
Tell us your needs, there will be more favorable prices!