Be Careful about Maintaining Charcoal Briquetting Machines
It's well known that in the machinery manufacturing industry, effective daily maintenance and overhauling work means much for the service life. As the charcoal briquetting machine usually works with great strength in harsh environment, it is very important for users to do well in the daily maintenance and overhauling work of the equipment.
According to Fote Machinery Company, the daily maintenance work of the charcoal briquetting machine is divided into the following two parts: special check of certain components and regular check of the whole equipment.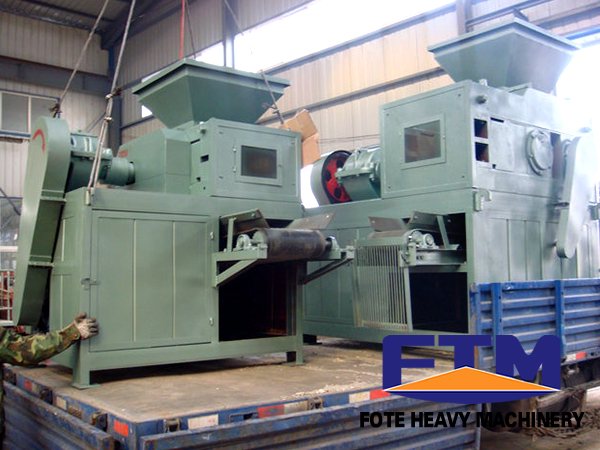 Besides the familiar routine checking work, users should pay special attention to the lubricating oil replacement and oil cylinder maintenance: 1, for both the open gear box and the reducer, the gear oil should be added up to the level of 60mm in order to submerge the gears; 2, when checking the oil pressure, make sure that the charcoal briquetting machine isn't running. If the pressure changes because of changing temperature or oil leakage, it is necessary to add new oil. For any oil leakage happening to the oil pressure system during the operation, users should shut down the equipment and make adjustment.
The regular checking of the charcoal briquette machine includes the following parts: 1, overhaul the main frame and do complete cleaning, check if there is serious wear for bearings, screws, triangle lining plate, feeder and other parts; 2, brush all powder and dust covering surfaces of mineral powder briquette machine and be careful not to bring dust and powder into the movable parts of the machine while overhauling; 3, check the basic screws and make sure they are not too loose.
If you want to know more, please leave us a message on our website: www.woodpelletmillsell.com.
If you need the latest price list, please leave us a message here, thank you! We guarantee that your information will not be divulged to third parties and reply to you within 24 hours.
Tell us your needs, there will be more favorable prices!