Q&A on Work of Ring Die Pellet Mill (IV)
Q: Your ring die pellet mill is indeed efficient as your declare. I have used it for nearly 2 years. And it helps me a lot. Recently, as my customers tell me that, most pellets are bent and have cracks on surface. Can you help me?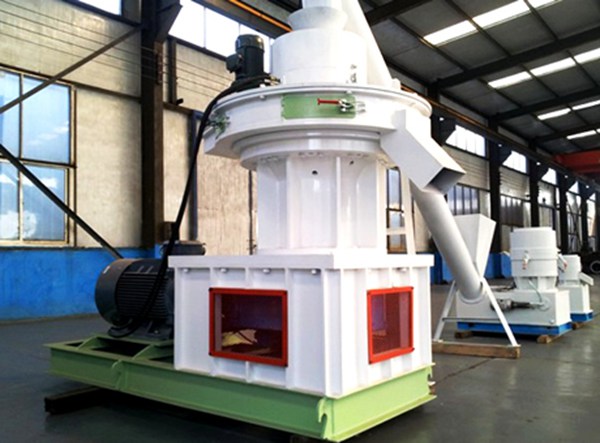 A: yeah, we would like to. Actually, this situation mostly occurs when pellets leave the ring die. If cutting blade is far from ring die and it is quite blunt, pellets will be easily fractured. If you do not notice it immediately, some pellets will be bent and have cracks on surface, just like you tell us! To solve this problem, we have the following ways.
You can take them as reference. First one, to increase the hardness of pellet, you can increase the compression ratio of ring die. Secondly, if you put molasses or fat in raw materials, then you need to control the addition amount. Thirdly, you should adjust the distance between cutting blade and ring die or use sharp cutting blade.
If necessary, you can use the adhesives and they are good for improving the adhesive force. If you feel helpless, you can tell us and we can arrange specialized technicians to your working site! As a supplier of ring die pellet machine in Henan, FTM China Machinery sincerely welcomes you to come for site visit and inspection.
Here is the address: High and New Industrial Zone, Kexue Revenue, High and New Technology Industrial Development Zone, Zhengzhou, China
If you need the latest price list, please leave us a message here, thank you! We guarantee that your information will not be divulged to third parties and reply to you within 24 hours.
Tell us your needs, there will be more favorable prices!