Major Working Systems in Ring Die Pellet Mill
Ring die pellet mill, with another name of ring die pellet machine or pellet maker, is made of systems like feeding system, agitating system, pelletizing system, driving system and overload protecting system. In this news, we will discuss about the feeding system, agitating system and driving system.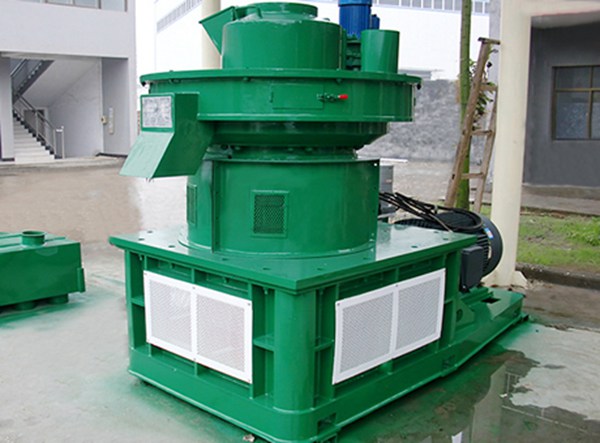 Feeding system is spiral, just like a spiral conveyor. Being made of hull, spiral shaft, bearing seat and dynamo, feeding system delivers powdered materials in bin to agitator through the work of dragon shaft. For agitating system, it is made of drum, blade, agitating shaft, bearing seat, reducer and dynamo, etc. It seems to be a spiral blade.
Inside the agitating system, we can add steam or molasses. They can play the role of modulating materials. To some extent, agitating system is called modulating system. As to the driving system, it generally has two types. One is the gear driving and the other is belt driving. If ring die pellet mill is driven by belt, then the power will comes from main dynamo.
Through coupling, power makes toothed shaft run together with dynamo. Then, through a couple of reducing gears, the power drives the hollow shaft to revolve together with ring die. While, if ring die pellet machine is driven by belt, major dynamo will generate power. Through the reducing belt, power drives the ring die to revolve.
As a supplier of ring die pellet mill, FTM China Machinery thanks for your support! See price list on website!
If you need the latest price list, please leave us a message here, thank you! We guarantee that your information will not be divulged to third parties and reply to you within 24 hours.
Tell us your needs, there will be more favorable prices!