Strange Pellets Discharged From Sawdust Pellet Mill
During the working process of sawdust pellet mill, sometimes the pellets are not normal in appearance. For those enterprises with rich production experience, they immediately know the reasons and rapidly solve the failures. While, for those newcomers, they lack experience and have to ask help from suppliers of sawdust pellet mill or their counterparts.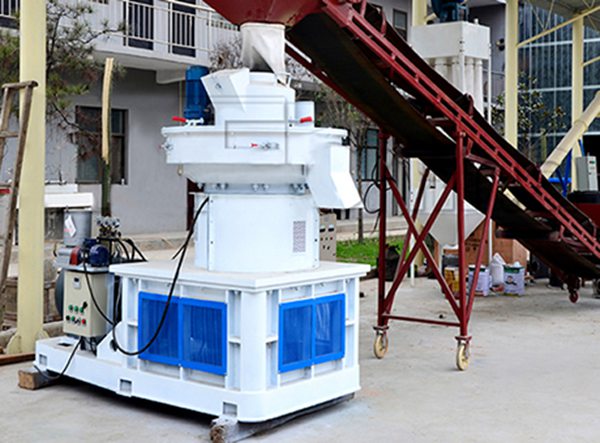 The first kind of pellet is not straight and has many cracks on surface. This kind of pellet will appear when materials leave the ring die. Near the discharging mouth, there is a cutting blade. If the cutting blade is a little far from the ring die or blunt, pellets will be fractured. At this time, some pellets become concave and have cracks on surface.
During the cooling or delivering process, these cracked pellets will be hit again and become powders. To solve this failure, there are four ways. At first, we can increase the compression ratio of ring die to strengthen the raw materials. Sometimes, we may add the molasses or fat in raw materials.
To increase the hardness of raw materials, we should strictly control the adding amount of these materials. The third way is to adjust the distance between cutting blade and ring die. Usually, the distance should be smaller than the pellet diameter. Besides, we can use the relatively sharp cutting blade. At last, to increase the adhesive force between raw materials, we can use the adhesives.
Follow our website to get discounts of sawdust pellet mill!
If you need the latest price list, please leave us a message here, thank you! We guarantee that your information will not be divulged to third parties and reply to you within 24 hours.
Tell us your needs, there will be more favorable prices!